The Silicon Valley Chapter presents:
Are You Driving Forward?
…Or Backwards?
Moderator: Tim Lutz – Business & Financial Advisor, former EVP/CFO, Webcor:
Panel:
David Barnes – CFO, West Valley Construction
Dan Dryden – CFO, Joseph J. Albanese, Inc.
Kathy Reiner – CFO, Truebeck Construction (fka BNBT Builders) 
Using Performance Indicators that work for your Company
How to Get quick, accurate information to make the best decisions

Identifying the keys to your business success department by department

Getting Started

Keeping it Simple

Journey or Destination?
Register Today!
WHEN:
September 21, 2016 from 7:30 a.m. to 9:00 a.m.
(Full breakfast or fruit plate are included)
WHERE:
Holiday Inn (408) 453-6200
1350 N. First St., San Jose
COST:
CFMA Members: $45
Non-Members: $65
At the Door: $75
SPONSORS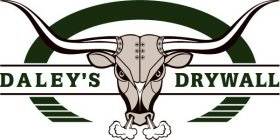 We hope to see everyone there!